Skitter ; V. to move about or proceed hurriedly. Brae ; N. a hillside.

The previous business and location, what is now known as "Skitter Brae", was a dairy farm known by the name of "Scamper Hill". A little Scottish play on words helped me in naming my personal business and hobby.
Our woodshop is located inside the old dairy barn with the Shaker Gift Shop adjacent to it. Be sure to visit our gift shop as there are many unique items available.
The woodshop itself has been put to use for many years since 1982 by myself and my employees.
Also located within the grounds there is a walking trail around the old dairy farm, a picnic area with a harsh weather shelter, a small pond, and most of all, a peace of country mind and living.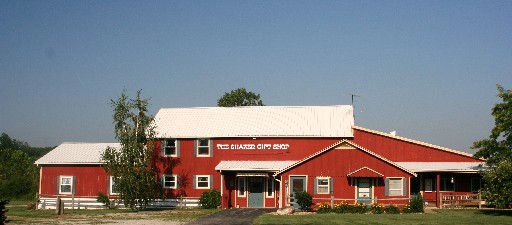 This is the hub of Skitter Brae, encompassing the shop, showroom and storage. Welcome to all to come in and browse